Instatrust ML CO2 tracker, 2020, Barcelona (ES)
During this product development, I had the opportunity to present a new feature for

Instatrust,

a DNV-GL renewable energies marketplace. The feature is a machine learning-based CO2 tracker for organizations that boosts Instatrust service communications, business efficiency, and enhance its technological market deployment. The feature works a carbon footprint, monitoring and logging industry pollution levels by providing personalized services based on collected data.


The feature finds sustainable services, allowing the possibility to implement more sustainable services, increasingly speeding up both industrial and ethical transformation. It also serves as a network between renewal energy service providers, sustainable local business, and commited individuals, creating awareness by encouraging to improve financial decision-making.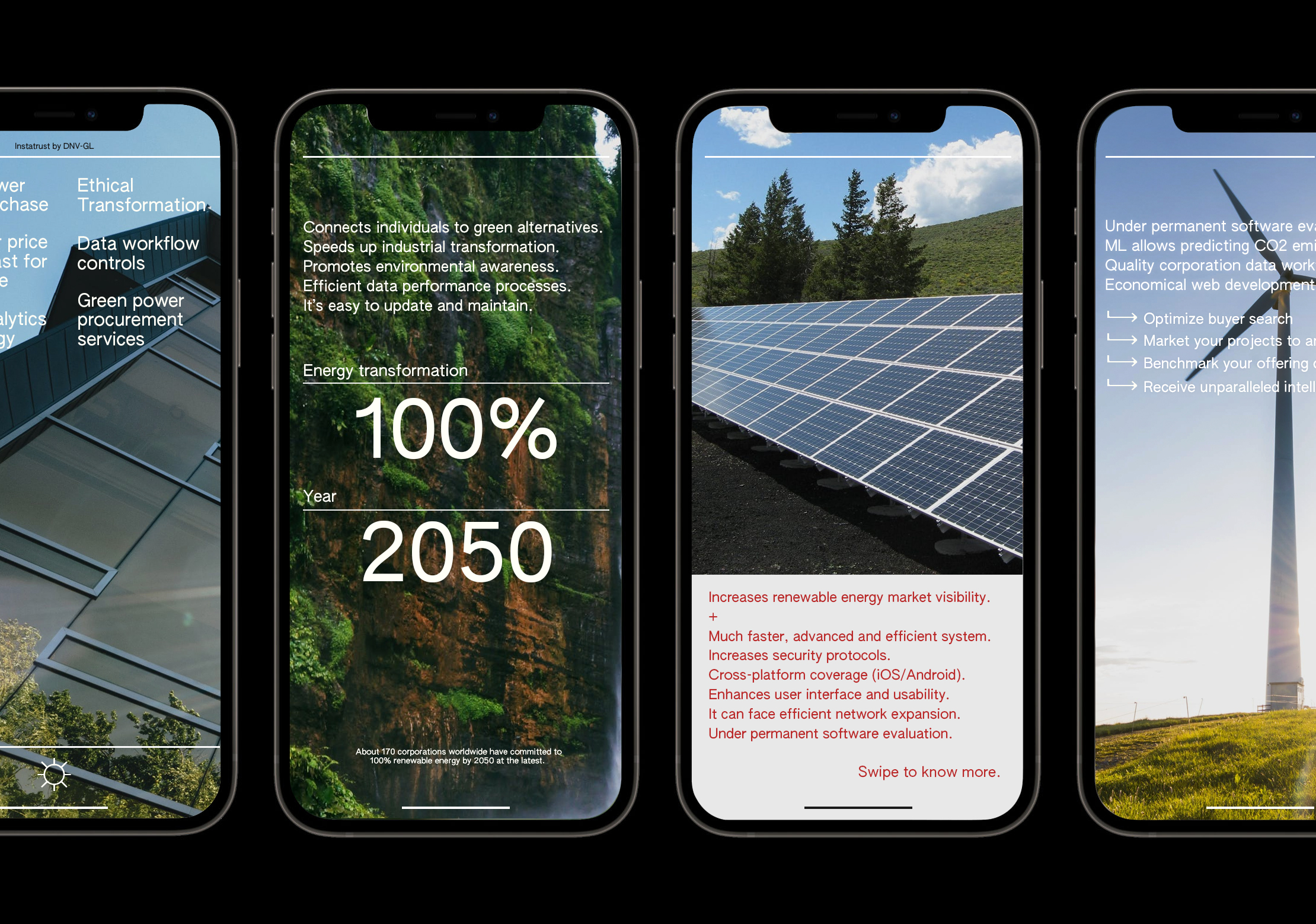 The mobile mockups where design for iOS architecture, intending to be an easy intro of the feature's functonalities through a series of slides. The mobile feature is also highlighted on the landing site, which has been re-designed with a compact layout, offering access to different information categories.